"Let's talk about hotels" is the cut line for the blog where
Guillaume Thevenot
reports on topics associated with hotels, b&bs, and travel-related businesses.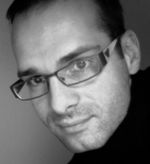 Hotel Blogs
provides links to travel professionals, services and websites, plus tips on social media marketing for the hospitality industry. A regular feature is Q&As with CEOs of companies like
Hotel Tonight
, a company that offers same-day hotel bookings on iPhones, online marketing consultant for hotels
e-conceptory
, and
menumodo
, a hosted content management tool for creating, updating and distributing restaurant menus.
Site:
Hotel Blogs